Caitlin Puzey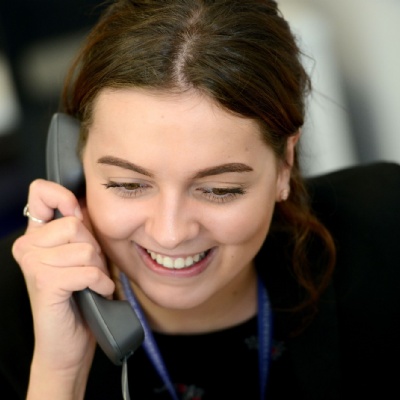 Administration Assistant
I chose an apprenticeship because I had recognised that I am a very practical learner and find 'on the job' learning much more beneficial than classroom based teaching. I think that the opportunity to gain real workplace experience whilst completing a qualification alongside it is great. I have gained skills that I never would have if I had gone down a more academic education route, and I feel like these skills will really benefit me when I come to apply for future job roles.
I complete general admin tasks on a daily basis and gather evidence for my apprenticeship, however no day is ever the same. I also get the opportunity to learn lots of new skills in my job which is exciting.
I have learnt a lot about the general workplace which I did not know anything about before my apprenticeship. I have also developed my communication skills a lot - I think that working closely with professionals and students alike has really helped build my confidence in work and also outside of work in general situations.
I feel like the experience I have gained during my apprenticeship will really benefit me in the future as I have developed my CV a lot and gained so many skills which I can refer to when applying for jobs.