Motor Vehicle Santa Pod Visit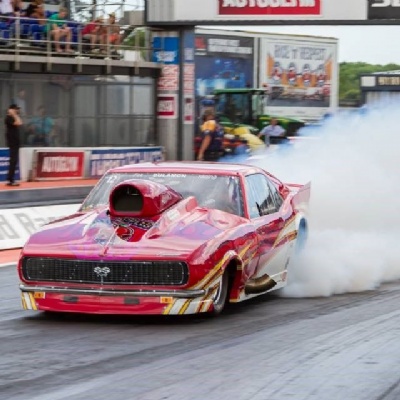 On Friday 26th May, 11 Motor Vehicle Diploma students and staff attended Santa Pod Raceway's Round 1 of the FIA/FIM European Drag Racing Championships in Northampton.
The extremely loud event, which fell on a gloriously sunny day, featured over 200 of Europe's finest drag racing teams, which included classifications such as 8000bhp Top Fuel Cars, Funny Cars, Super Street Cars and even a Jet Car which can reach 300mph in 4 seconds!
The students had a guided tour round the pits (provided by IMI – the Motor Vehicle course provider), saw some of the teams working on their vehicles, and were able to ask questions about racing, engines and their cars. They learnt some interesting facts such as acceleration speeds, horsepower, and fuel consumption!
The students were then able to have some free time to watch the drag racing, and enjoy the entertainment at the venue.
Overall, the students had a great day and have really enjoyed seeing a large variety of styles and types of cars, one of the Motor Vehicle students, Andrew Coppin, said "My favourite car was the 1700bhp Toyota Supra! I was able to speak to the team about it".
See some of the photos below from the event: